my stockpile is running low.

i need your old skateboards.

every old skateboard you give me is worth $7 credit on anything i make.

no limits.

for example, 10 boards=$70 credit

this offer will appear and disappear as needed.

send me an email below for info.

Powered by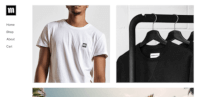 Create your own unique website with customizable templates.